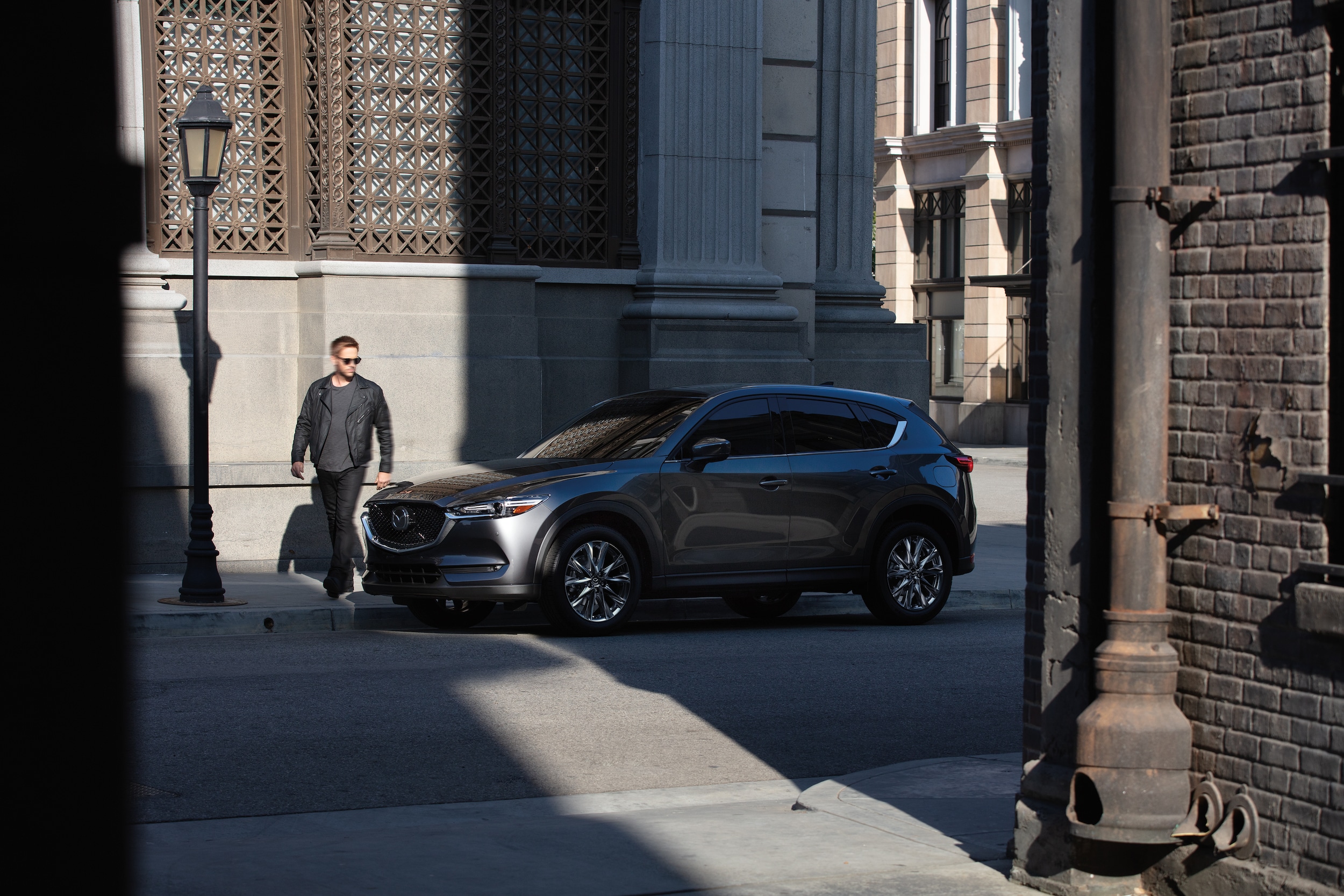 ​
The search for the right SUV to buy will have you looking at all sorts of brands and subcategories of the SUV class, which isn't something every car shopper wants. But, at our Mazda dealership near Perry Hall, we have three new Mazda SUVs for sale that cover the most popular SUV categories. From a sleek crossover to a three-row midsize SUV, the Mazda lineup has it all, and we have many offers for each of the three models. Read more below about what to expect from our new Mazda SUV offers!
New Mazda CX-3 Near Middle River
The naming of the Mazda SUVs is easy as the new Mazda CX-3 is the smallest of the bunch, and the models get larger as the numbers go up. While compact, the Mazda CX-3 still possesses a roomy cabin where five passengers can enjoy a range of amenities, and the cargo space is a functional area ready to hold all sorts of different items. Plus, the compactness of the Mazda CX-3 gives it stunning looks and an exceptional driving feel from its efficient engine.
New Mazda CX-5 for Sale
If looking for a bit more passenger room, cargo space, and power, the new Mazda CX-5 is another two-row SUV providing just that. It has lots of rear-seat legroom, which helps when often driving four other adults, and the cargo space is excellent for when you're going camping or on moving day. The Mazda CX-5 also has the driving feel the brand is known for, and it provides a versatile engine with plenty of power, and there are smart safety measures and convenient features coming standard!
New Mazda CX-9 Near Bel Air, MD
Finally, we come to the lone three-row Mazda SUV: the Mazda CX-9. The Mazda CX-9 seats seven comfortably even if you're an adult in the third row, and the folding rear rows also make a capable cargo carrier for even the largest items. This stunning midsize SUV also comes with top-of-the-line features, such as ventilated seats, and a terrific package of safety features that will have parents feeling confident in their SUV purchase!
Does one of those descriptions sound like what you want, or are you looking for more info? Come on by our Mazda dealership in Aberdeen, MD to experience these new Mazda SUVs in person and talk with our team about them!